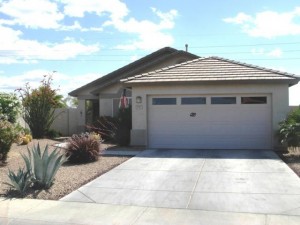 This weekend I spoke to a friend of mine who is debating moving to a larger home.
In her estimation, her house was worth about $85,000. On Zillow, God bless it's thoroughly delusional little heart, the home is worth $88,500.
As for the reality of the Phoenix real estate market? This home should sell for $115,000 to $125,000 without too much difficulty thanks to escalating prices, a dearth of competition and a surplus of buyers looking for a home with a pool in 112-degree weather.
Because of the severe change in the Phoenix market over the past few months, most homeowners have no idea what their home is worth. Those who have longed to move onto something newer, bigger, with a pool, without a pool, one level, two levels, whatever … many can do so, if only they knew both what their home was worth and what is available on the market at the moment.
Don't be one of those folks missing the opportunity the market's currently offering. Call today and I can send you a free, no-obligation home valuation.
Even if you take no action now, it helps to know what your property really is worth.