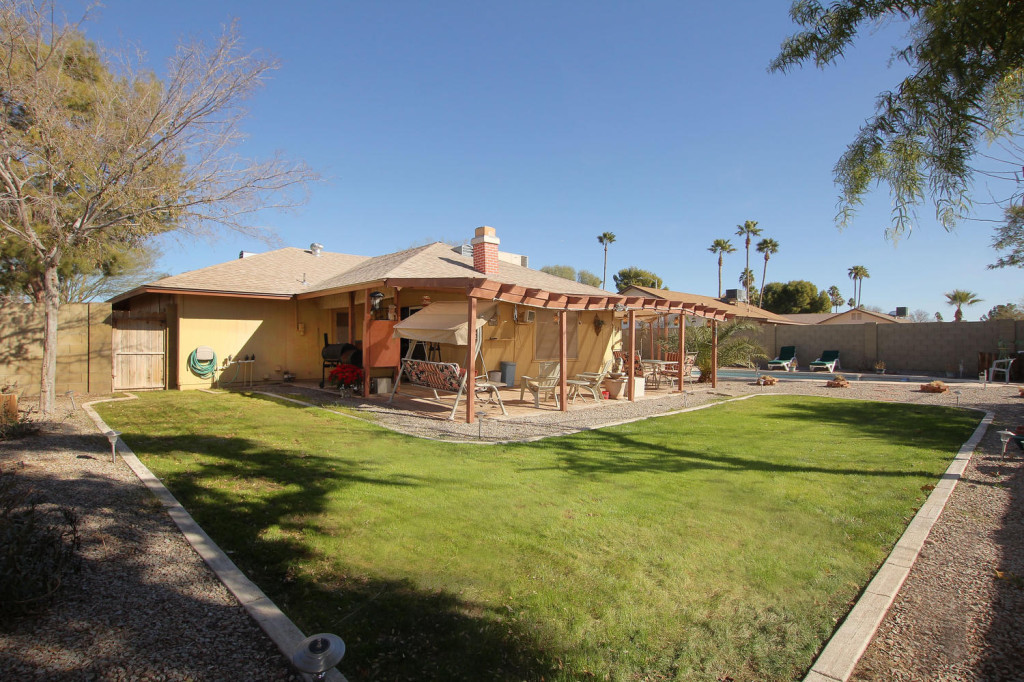 (click photo for full listing information)
One week after multiple frost warnings is it too soon to start thinking about spring and summer?
Not really. Not in the Phoenix area, where 70-degree days now mean we're one final cold snap away from entering our mid- to late-February spring.
So go ahead … think about afternoons and evenings on the back patio overlooking the cool, green grass, beverage of choice in hand. Plan ahead for the summer days spent splashing in the crystal pool diving pool that, thanks to a nearly 1/4-acre lot, sits in its own corner of the backyard without occupying the entire back yard.
Of course, if you're still a little chilled on these nights were the temperature stubbornly dips in to the 40s and 50s – apparently it's still winter after all, at least briefly – there's always the wood-burning fireplace inside the spacious family room to keep you and your cocoa or tea warm.
And all of this is a mere 1 1/2 miles from both Loop 101 and U.S. 60, providing you easy access to whatever else you may wish to do when not enjoying the relaxation of home.
For more information or to schedule your own private viewing with me or one of my buyers' agents, call me at 602-502-9693 or use the contact form above.