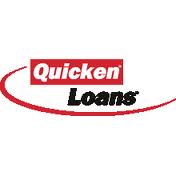 So you've decided to short sell your home and you've got the basic paperwork in order:
Last 2 bank statements
Last 2 tax returns
Hardship letter
Form 4506-T
Uniform Borrower Financial Worksheet (aka Form 710)
MLS listing
In many cases, you're good to go. But if your loan happens to be held by Quicken, or if you just had your loan purchased by Quicken Loans (as just happened to many Schwab Bank Mortgage loan holders), you've got an important extra step to take care of.
Before you do anything else, Quicken Loans requires you to call in to discuss your options. Once the rep on the phone is satisfied there's a legitimate hardship, then Quicken Loans will send you their "Application for Success." Yeah, I know. The name's pretty goofy. But it is what it is. Send that form in and Quicken will see what home retention options you might qualify for and then, once all avenues are exhausted, Quicken will consider the short sale.
Still unknown is what Quicken might do should you have no interest in a loan modification or whatever other options happen to be "available." As we've seen from Bank of America in the past, "available" and "useful" are two different things. (And, for that matter, available doesn't really mean available much of the time there.)
Should you be considering a short sale, whether it's on a Quicken Loans, Bank of America or another lender's mortgage, call me at 602-502-9693 or e-mail me at info at allphoenixrealestate.com and we can talk more about what might work for you.