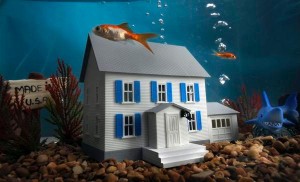 Are you eligible to receive up to $3,000 from Uncle Sam when you sell your home via a short sale?
The federal government's Home Affordable Foreclosure Alternative program offers homeowners a chance not just to get out from under their unaffordable mortgages but also to get some money in their pocket to help start anew.
Basic guidelines are as follows:
You live in the home or have lived there within the last 12 months.
You have a documented financial hardship.
You have not purchased a new house within the last 12 months.
Your first mortgage is less than $729,750.
You obtained your mortgage on or before January 1, 2009.
You must not have been convicted within the last 10 years of felony larceny, theft, fraud, forgery, money laundering or tax evasion in connection with a mortgage or real estate transaction.
In addition, your loan needs to be owned or guaranteed by Fannie Mae and Freddie Mac or serviced by over 100 HAMP participating mortgage servicers.
Simply call me today at 602-502-9693 or e-mail me through the contact form below and we can work to determining whether you're eligible for the HAFA program.
Even if you don't qualify for HAFA, we can help you with your short sale and help you start again. Simply fill out the form below to get started.