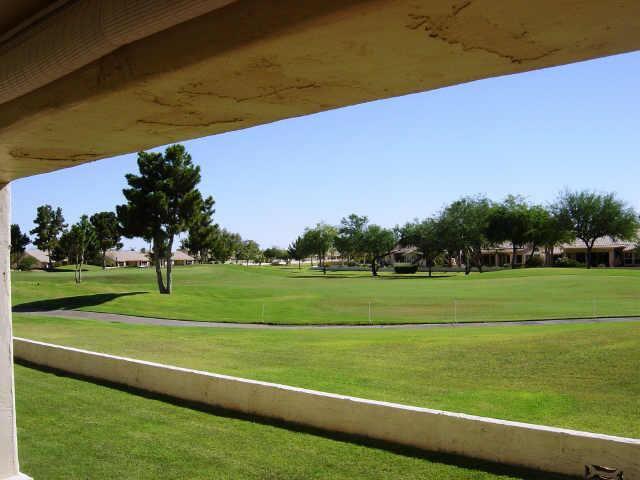 That is the view of the 16th hole of Westbrook Village's Vistas Golf Course. That also is the view as you sit on the back patio of this St. Thomas model casita in Westbrook Village.
I could tell you about the tile floors, the easy access to the community pool, the plantation shutters and the fresh paint. I can tell you about all of the community amenities including rec centers, community pools, tennis courts, pickleball courts and fitness centers. I might mention the Arrowhead Towne Center and Peoria Sports Complex – spring home of the San Diego Padres and Seattle Mariners – just a handful of miles away.
But you're not buying this property for any of those reasons.
It's about the view. And that's okay. There's no harm in leaving your friends as green as this grass with envy.