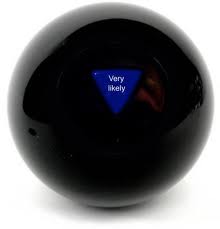 Ever since Zillow started providing "Zestimates" a few years ago, other websites have tried to automate the process of figuring out what your home is worth. And while it's not exactly rocket science – I haven't used my slide rule since 9th grade – the automated estimates remain remarkably random.
The best way to find out your home's real market value really is (shudder) to talk to a real estate professional.
Using data from the Arizona Regional MLS and the Maricopa County Assessor's office, I will research recent sales of homes similar to yours – usually in your neighborhood, but sometimes in surrounding subdivisions as well depending on where you are.
I'll use the average price per square foot for the sold listings, make adjustments based on those things that make your home special compared to your neighbors, and then take that figure and compare it with the active listings currently on the market.
At the end of the process you'll end up with two numbers – what your home is worth, at least in my educated opinion, and what the market value might be if you decided to put your home on the market. Because, really, that's when that dollar figure matters most – when you're ready to sell.
Stop the guesswork on Zillow and Trulia and fill out the form below to get a real picture of your home's current value: