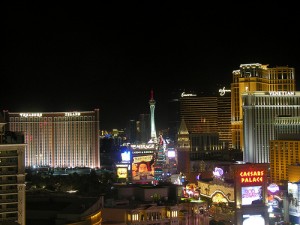 It is upon the bedrock concept of getting back to even that Las Vegas has been constructed.
Just one more hand, just one more roll of the dice, just one more turn of the wheel will spark the small run needed to dig out of the hole and get back to even.
Except, in 99 cases out of 100, things don't quite work out that way. And in the off chance that they do, that we actually do get back to where we started, all of the promises we have made to ourselves and the gambling gods to walk away and never play again, to stop smoking, to be nicer to our fellow man … all go out the window for one simple reason …
We're now on a winning streak and, as was pointed out in Bull Durham (paraphrasing of course), "You never mess with a winning streak."
And so we continue on until we've fallen back below our starting point and the cycle continues.
Many Phoenix homeowners currently are in the first phase of this cycle, having ridden the market downward for several years and finally seeing some appreciation.
If only the market continues at this pace, they believe, they'll get back to even on their homes and then … then they will be able to sell with their minds at ease.
Except they're not going to sell if and when that happens. The losses, the downward risk, the sleepless nights, all will be forgotten because, for the first time in a half-decade, they are on a winning streak.
Maybe it will last. Maybe it won't. Just know if you're currently holding off on selling only because you're waiting to get back to even, when the time comes, you're still not going to be satisfied with the value of your home.
For you, there never will be an ideal time to sell. And that, friends, is going to be a problem one day or another.
The Vegas skyline doesn't lie.